2020 Mazda CX-30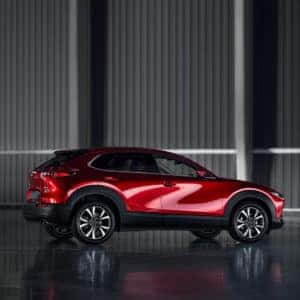 What's next in Mazda's lineup? The perfectly placed 2020 Mazda CX-30.
Mazda announced the 2020 Mazda CX-30 earlier this year at the Geneva Motor Show, highlighting the premium style that will be carried throughout the future models.
With the consistently growing SUV market, there is no question as to why Mazda is trying to fill the gap between the midsize CX-5 and subcompact CX-3. The CX-30 will offer larger cargo volume than the CX-3, and hold similar premium touches that can be found in the recently redesigned Mazda3.
The Design : Mazda's design craftsmanship, and engineering are some of the key factors that separates them from the flooded market of SUV's. Prior models followed the Kodo Soul of Motion Design, but the CX-30 is said to be inspired by brush stroke they describe as "Charge and Release".
The Inside: We will find a 8.8 inch screen that will be controlled with a larger, more fluid commander switch, still holding shortcuts buttons that were found in prior models. Keeping the Human Centric design, Mazda has added new seating that follows the natural S curve of the spine, offering longer comfort for extended travel.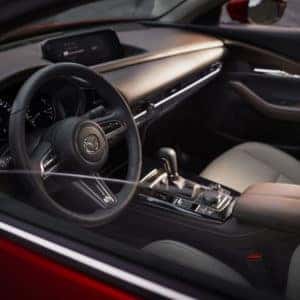 The Mazda CX-30 is said to carry the suspension and Strut/Rear Torsion- beam layout that is currently found in the 2019 Mazda3 and should provide the SkyActiv – X that is said to be released in the Mazda3 later this year.
Want to be the first to test drive? Contact us below and we will keep you up to date with the latest release information.