Why Is Maintenance So Important?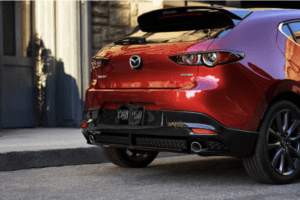 Why 30/60/90K Maintenance Is So Important
Anytime you purchase a new vehicle, you are likely to hear about the recommended factory maintenance schedule for that vehicle. This schedule is often nicknamed 30/60/90K maintenance because as a rule of thumb, most vehicles need this maintenance service every 30,000 miles or so; but the actual recommended schedule can be more or less, depending on the car and the manufacturer.

When buying a vehicle, some people wrongly believe the 30/60/90K maintenance schedule is simply a way for the dealer to "upsell," to get the buyer to spend more money at the dealership service department. But the truth is that this maintenance can extend your vehicle's overall performance and road life. In fact, most manufacturers these days consider it to be so important that they won't honor the vehicle warranty unless you keep the schedule.
Why is this maintenance so important?
The whole idea behind regular factory scheduled maintenance is the old adage, "An ounce of prevention is worth a pound of cure." Having this maintenance performed can save you potentially thousands of dollars in expensive auto repairs down the line because the mechanic can identify and replace faulty parts before problems arise. Additionally, factory maintenance helps keep your vehicle running efficiently, meaning you will get better mileage and spend less on gas, not to mention that this service helps extend the overall life of your vehicle. All in all, regular maintenance can help you save much more in the long run than you will spend.
What happens during factory maintenance?
Your mechanic will start with a full inspection of your car's functional systems to identify any problem areas and recommend repairs or replacement of parts as needed. The maintenance also involves making sure critical fluids are topped off, replenished or replaced. The specifics may differ slightly based on the make/model and the age of the vehicle, but as a rule of thumb, 30/60/90K maintenance may include: changing the oil, replacing spark plugs, air filters, rotating tires, checking and/or flushing the coolant, and checking or replacing transmission and brake fluid.
Does the dealer service department have to do 30/60/90K maintenance?
No, it doesn't. That being said, no one knows your Mazda better than our staff of Certified Mazda Technicians!  Of our seven Technicians at Mazda of Bedford, we have four Certified Master Technicians and three Certified Technicians.  With over 150 years of Mazda experience, we have more experience in our shop than any Mazda dealer in North America!