Lease or Buy? Which is Better for You?
Buying vs. Leasing | Which is Better?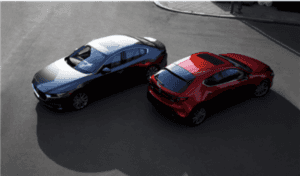 Car shopping can be one of the most stressful things to do – but it doesn't have to be! We wanted to start with the basics on whether you should lease or buy your next vehicle! We put together some information that gives you the pros and cons of both. Take a look!
To start off: What is leasing? 
Vehicle leasing is using a vehicle for a fixed amount of time at an agreed price. There is usually an amount due at signing and then the balance is paid over the duration of the term. After the contract is up, you either return the vehicle or you can purchase it. 
What are the benefits of leasing? 
When leasing a new car, the cost you pay per month is usually lower than if you were to buy the car. 

You'll be driving something with the newest technology and most advanced safety features. 

You won't have to worry about repairing your vehicle over the years since most leases run 2-4 years each. 

You won't have to worry about selling or trading an old car because when your lease is up, just drive it to the dealership to lease another! 

You'll most likely have a smaller down payment, if any, than if you were to purchase. 

Mazda offers a wear forgiveness for cosmetic damage in the about of $1000 at time of lease turn in. 
What are the drawbacks of leasing? 
Leases come with strict mileage limits that you don't want to exceed but are available in 10k,12k, 15k, 20k, and 25k miles/year. 

You don't actually 'own' the vehicle.

If you want to buy any fun accessories for your vehicle, unless done at time of leasing, you'll have to take them all off before you return it to the dealership. 

You might not always walk away at the end of the lease without paying something – especially if you go over on your miles.

If you do not re-lease the same brand, a disposition fee is charged at the end of the lease. 
Now, let's take a look at purchasing: What are the benefits of buying? 
You own it!

Besides fuel and maintenance costs, you have unlimited mileage. 

You can customize it however you like. 

Once it's paid off, it's paid off. You won't have to pay until you buy another vehicle. 

You can sell/trade your car whenever you want

You can use it however you want – Some lease agreements may have a policy for taking it out of the country. Or if you are looking to go on a roadtrip/become an Uber/Lyft Driver, you can rack up as many miles as you want.
What are the drawbacks of buying? 
Generally it's going to be more expensive in the short term as your monthly payments will probably be higher than a lease.

You can potentially pay more sales tax since you're paying for the entire cost of the vehicle.

You won't know for sure how much your car will be worth by the time you want a new one. 

Your warranty will run out, whereas most leases will have you covered for the entire term of the contract. 
So, which is better?
There is no right or wrong, better or worse. Whether you buy or lease your car, it truly depends on your personal preferences. You should focus on a couple things. 1.) Your financial situation, 2.) How long you plan to keep your car, and 3.) How you plan to use your car – mileage, accessories, etc. 
In the end, it's up to you – but hopefully these pros and cons helped you decide!
Mazda Capital Services makes financing and leasing easy. Mazda finance offers competitive rates and lease payments. Apply below to start exploring your options.